Greater Charleston Pest Control Association Renewal Application

Types of Service

You Perform:

Would like to receive our free electronic newsletter: The Palmetto News

If you would like to volunteer for one or more of the GCPCA functions, please indicate your interest and you will be contacted with additional information.

If you are planning on attending the GCPCA Summer School this year?

If Yes, approx. how many people will attend?

GCPCA Technician & PCO of the Year Nominations   Note:  Return Deadline is July 15th to Qualify

Must be a member of the GCPCA association or an employee of an active member company.

Must have a good rapport with fellow pest control technicians and operators.

Must have been in the Pest Control Industry for a minimum of two (2) years.

The company must have an excellent enforcement history with Dept. or Pesticide Regulation

The person nominated must receive at least three nominations from GCPCA members.

Must be of good character.

Nominee should be involved in the community (Charities, youth functions, civic groups, etc.

Nominees Education: 

Positions held in Greater Charleston Pest Control Association:

Technician & PCO of The Year Qualifications:

NOTE: The nominating party will be required to write a summary supporting the nominee for this award. This summary will be required to be turned into the GCPCA nomination Committee by July 15th for consideration!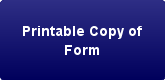 GCPCA Renewal Application for Membership

 Annual membership dues of $75.00 are due by February 1st each year